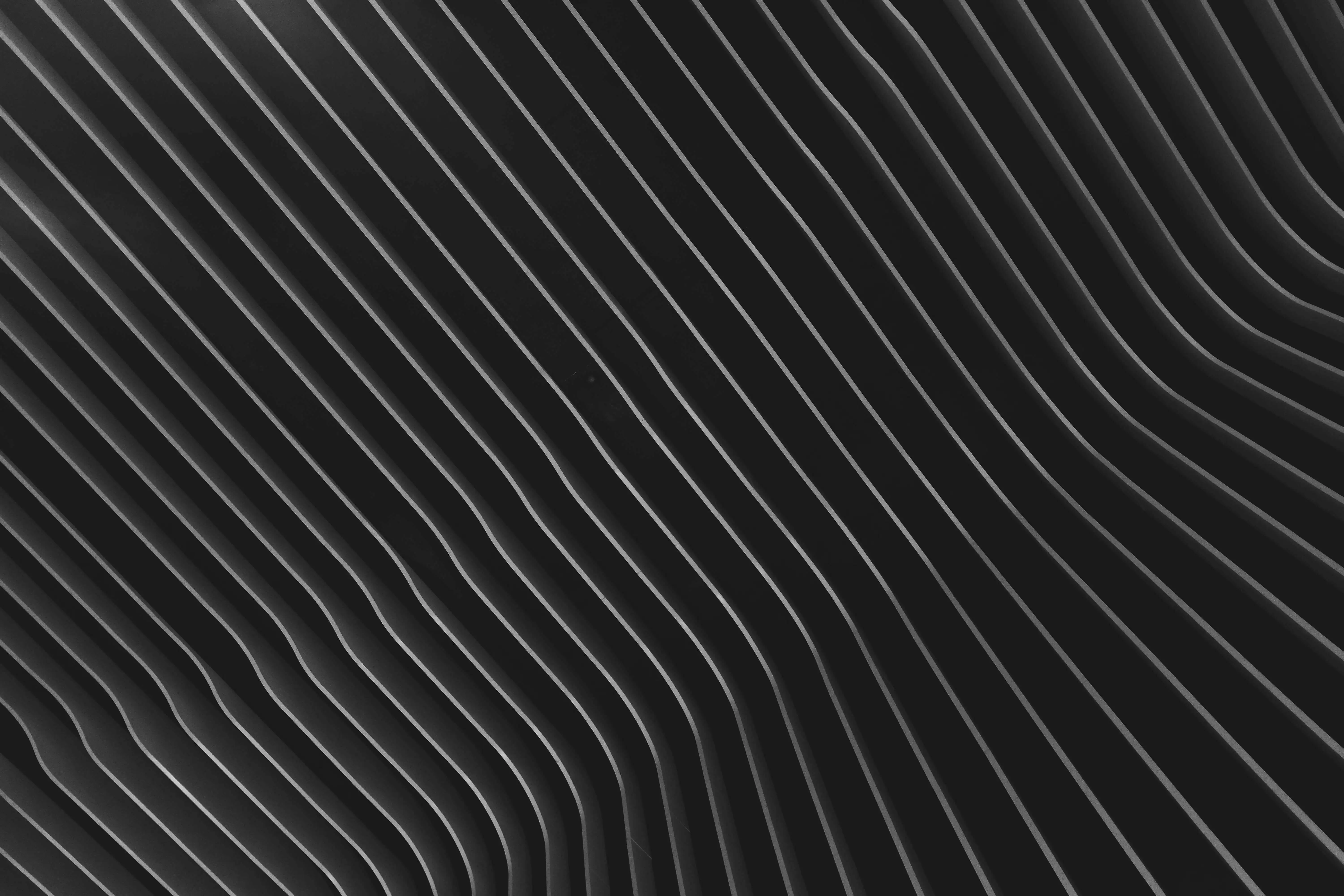 capture.
organize.
share.
everything.
everywhere.
Collaboration made easy.
join for free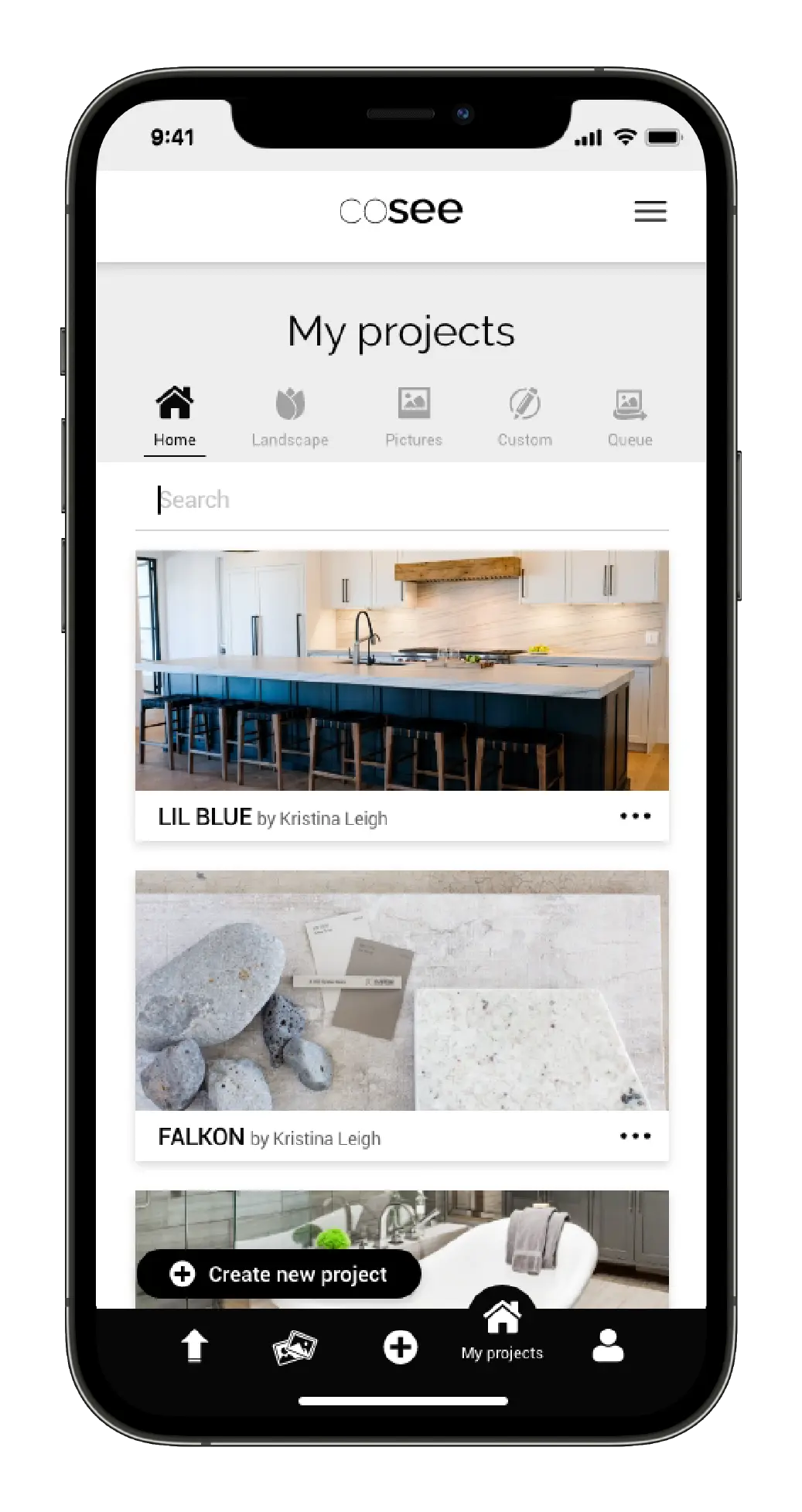 your home project starts here
no more searching through different apps and sites to find the image you're looking for!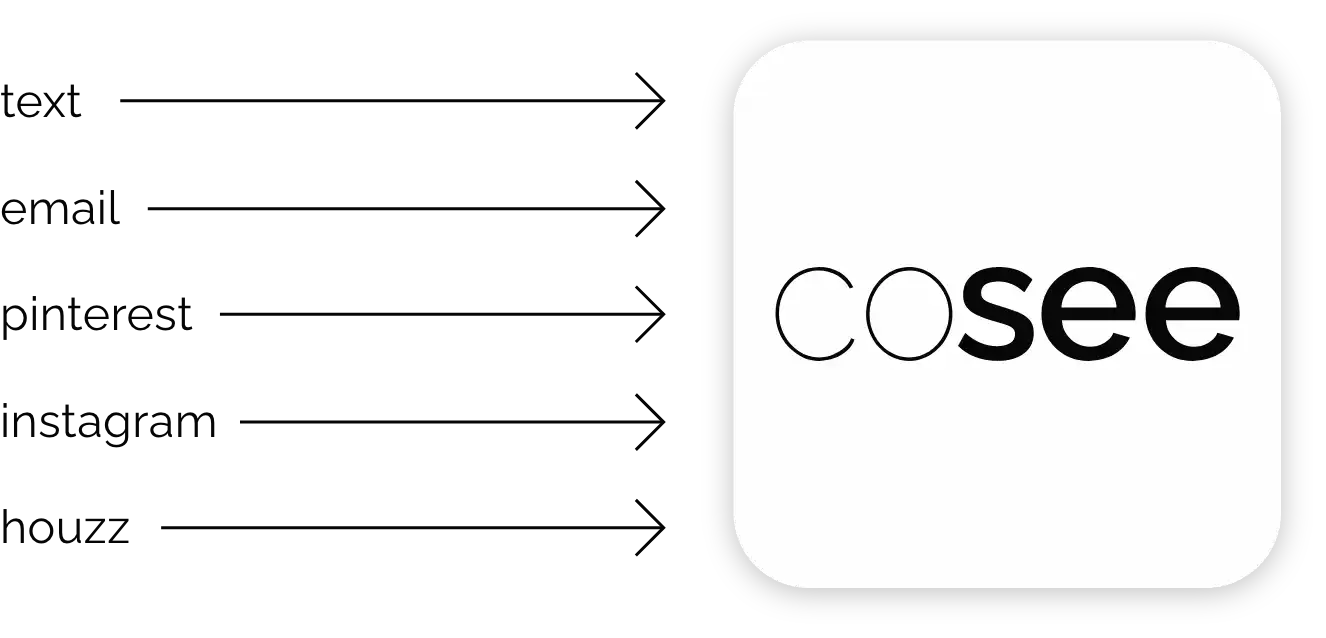 why cosee
Cosee is an iOS and Android app that lets you easily plan and organize your home and landscape projects while seamlessly collaborating with every contractor, designer, and team member. Cosee lets you quickly upload and tag images from anywhere (desktop or mobile), create mood boards, and export a full project spec sheet in a single tap that keeps everyone on the same page.
ITS COLLABORATION MADE EASIER THAN EVER BEFORE.
Cosee creator, Kristina Leigh, is an architectural designer and noticed people on her projects were struggling with finding photos on their phones, especially when it comes to home construction projects. With so many platforms to save photos and information these days, things got lost, and people end up searching through 3-4 different apps to find everything. The designers and builders also struggle with not remembering which platform that their clients sent them information on – Was it through a text, email, or DM, and on which social media app?
One efficient and effective hub did not exist to store all the information and collaborate easily…
UNTIL NOW!
works across all platforms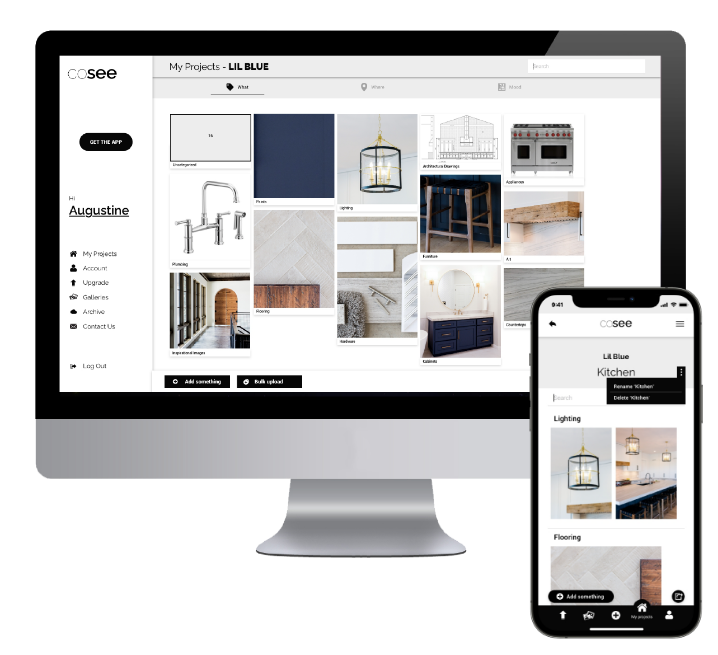 Mobile and desktop friendly
Seamless interface between devices
Same simple functionality
Quickly upload and tag images
Ample storage
Keeps everyone on the same page
Intuitive sharing
Create and share moodboards
One-click image background removal
Organize your favorite items
Invite the whole project team
Import images from anywhere
Customize how you organize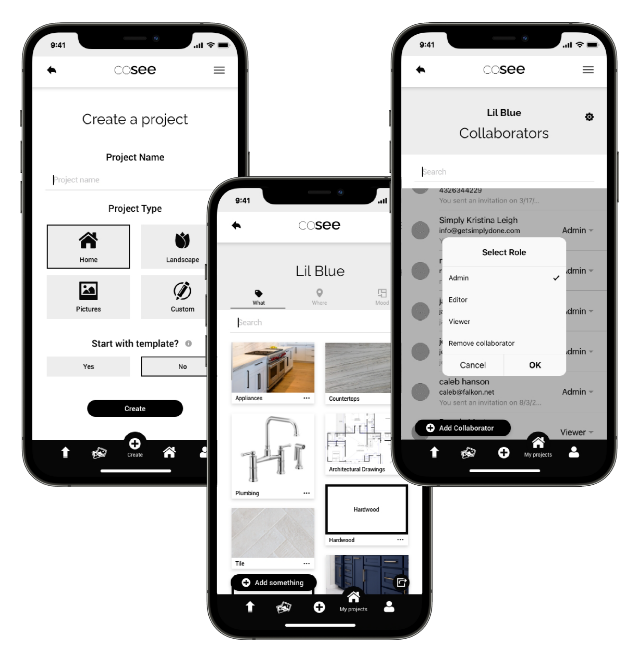 instant spec sheets
One click to get a sharable PDF
Branded to your business
Fully customizable
No information left out
Helps everyone stay organized
No more searching
Did we mention... it's FREE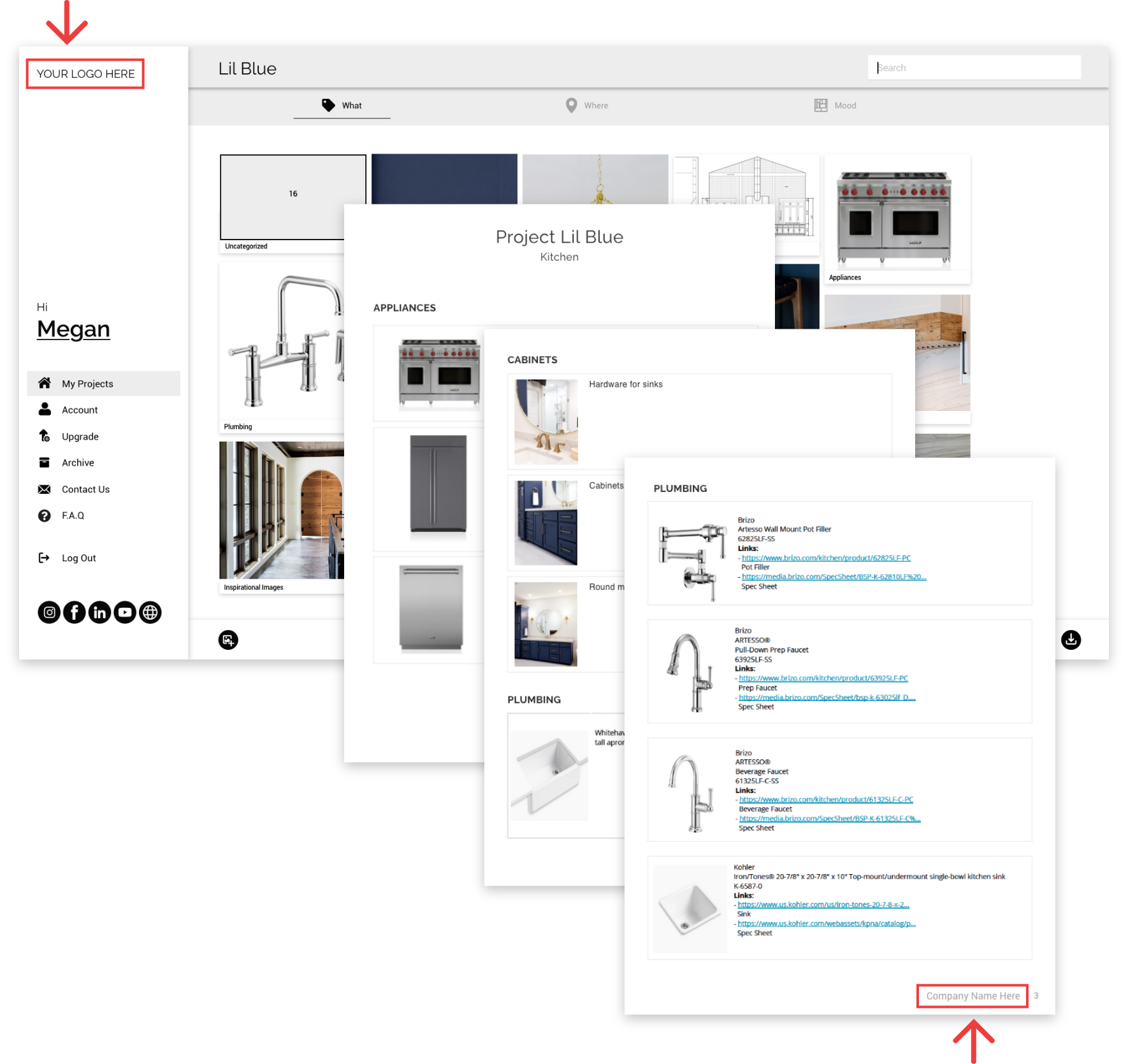 meet kristina leigh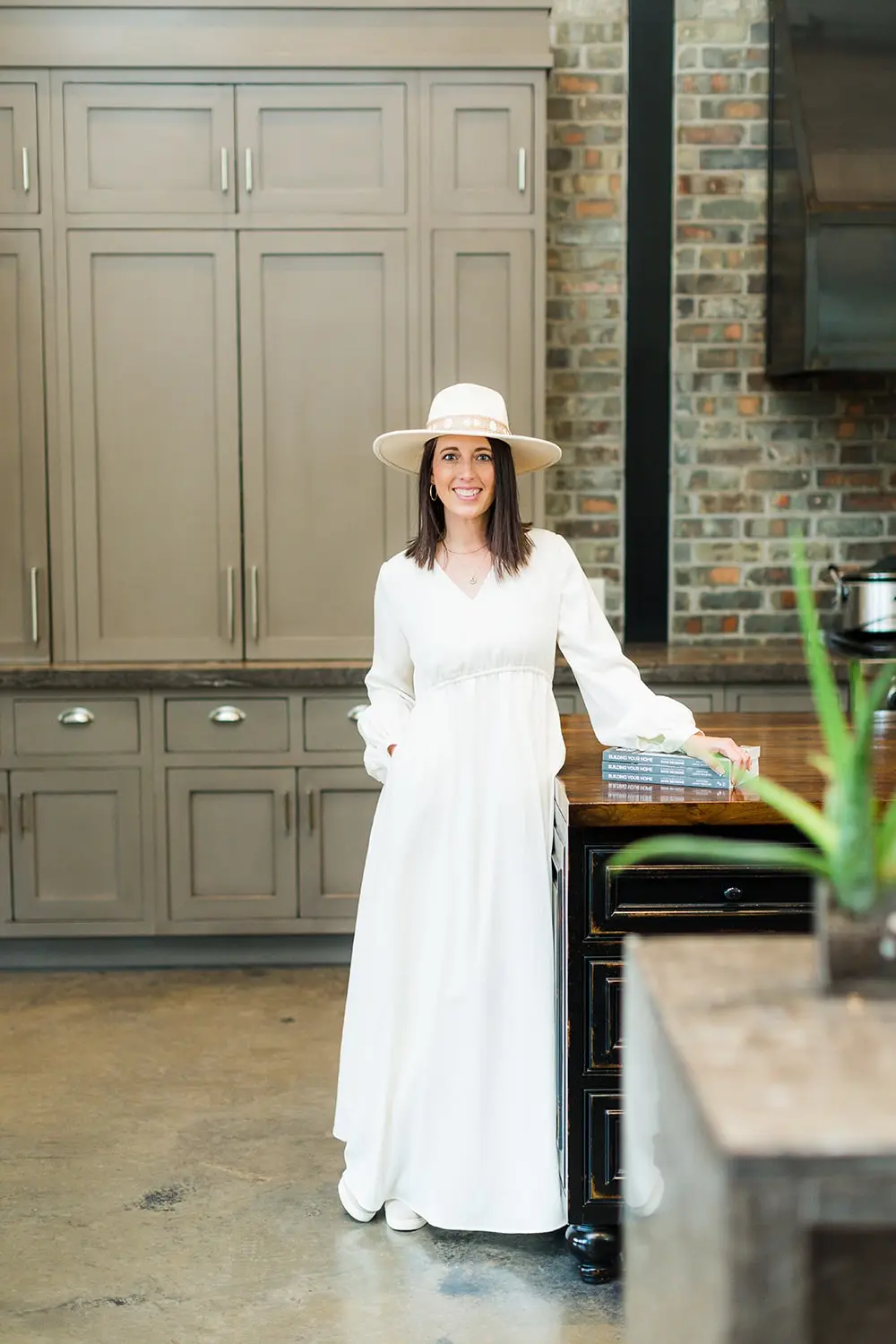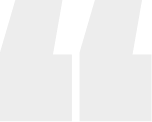 Designing & managing your project is decision after decision and it is easy to get lost… cosee solves this dilemma.
Kristina Leigh Wiggins Johnson
Architectural Designer & Author
as seen on...